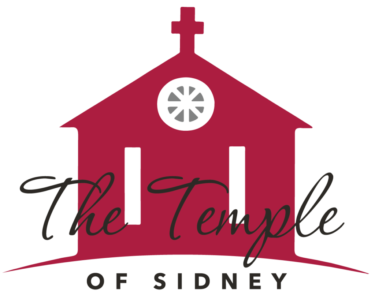 Establishing | Equipping | Empowering
Welcome to

The Temple 

 

Of Sidney
We would like to welcome you to The Temple.  We are a community of people who are growing in relationship with Jesus, learning daily how we can serve the Lord and each other. The Temple  is a place of refuge for hungry and thirsty hearts to find spiritual food to sustain them and a refreshing drink for their souls.  We invite you to experience the worship, Word of God, and powerful services and do as Christ commanded…"Come and Dine".
Our Vision
To plant and establish Apostolic churches in Auglaize, Champaign, Logan, Shelby, and surrounding Counties as given by the Lord.
Our Mission
Establishing, Equipping, and Empowering for the Kingdom of God
Sidney Campus
Address
210 S. Pomeroy
Sidney, OH 45365
937-492-7456
Service Times
Tuesday Prayer 7:30 pm
Wednesday Mid-week 7:00 pm
Sunday School 10:00 am
Sunday Worship 11:00 am
Office Hours
Mon-Thur 7-4
Keep Up With Everything At Temple Ministries. 
Contact Us
If you are in need of prayer, or just want information about The Temple, fill out this form and let us know what you need. We will get back to you as soon as possible.